CMMS intelligent maintenance and repair software

The word "maintenance and repairs" refers to the set of programs and actions in order to keep the equipment at an operationally acceptable level or to return the defective equipment to the cycle of use and operation. The expected result of these measures will be to create readiness, maintain operational capability, continuity and operational continuity of equipment for different conditions.
In general, the goals of the maintenance and repair system in a unit are to respond to the work, effectively and quickly deal with the need for preventive and corrective activities in order to maintain the unit at a standard and acceptable level.
Maintenance and repair software cannot complete the work of a skilled technician. What it can do is make sure tasks are properly prioritized and everything is in the right place (inventory, work). CMMS solutions give technicians the freedom to spend less time on paperwork and more time on practical repair work.
Application of CMMS intelligent maintenance software:
Reducing equipment maintenance and repair costs

Increasing the efficiency of manpower

Reducing the dependence of organizations, companies and factories on technical forces
Powerful web-based system for intelligent CMMS maintenance and repairs

Technical team for documenting equipment maintenance and repair manuals

Creating and implementing maintenance and repair procedures

The possibility of product localization according to customer needs

Technical and specialized advice in the field of creating a maintenance and repair unit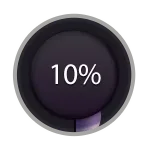 10% reduction in total cost of ownership, better use of spare parts and reduction of consumables increases the life of the device.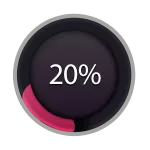 Up to 20% increase in productivity in maintenance and repair teams and as a result better understanding of each other's work.
Reducing unplanned equipment downtime by up to 50% by implementing PM(Preventive Maintenance) operations.
Delivered projects

Kashan and suburbs bus organization
Industrial tablet
razhan
2023-10-29T10:33:48+03:30
Fleet control with tracker
razhan
2023-10-25T11:27:33+03:30
CMMS intelligent maintenance and repair software
razhan
2023-11-06T14:01:08+03:30
Performance evaluation system
razhan
2023-10-17T14:09:31+03:30